What Are Community Foundations?


Community foundations are public endowments that administer a number of endowed funds contributed by a variety of donors primarily for local purposes, to solve community or regional problems, and improve the lives of people in a geographic area. Community foundations total more than 700 across the U.S., serving major cities and counties as well as smaller towns. Some serve a single state or even cross state lines, depending on the geographic area defined by the community.

Community foundations allow you to establish charitable funds without incurring the costs of starting and administering a private foundation. Community foundations are administered by a governing body or distribution committee representative of community interests. Because community foundations are public charities supported by donors from across the community, all contributions to community foundations are allowed significant tax benefits.

A "public foundation" also may be called a community foundation, even though its primary focus is not a geographic area but rather the needs and interests of a particular issue, demographic segment, or denominational group. A public foundation's geographic focus may be local, statewide, national or international. Public foundations typically offer the same giving opportunities and tax advantages as community foundations.

In addition to creating a fund at an existing community foundation, groups of donors may want to consider creating a new community foundation or other type of public foundation to support their community.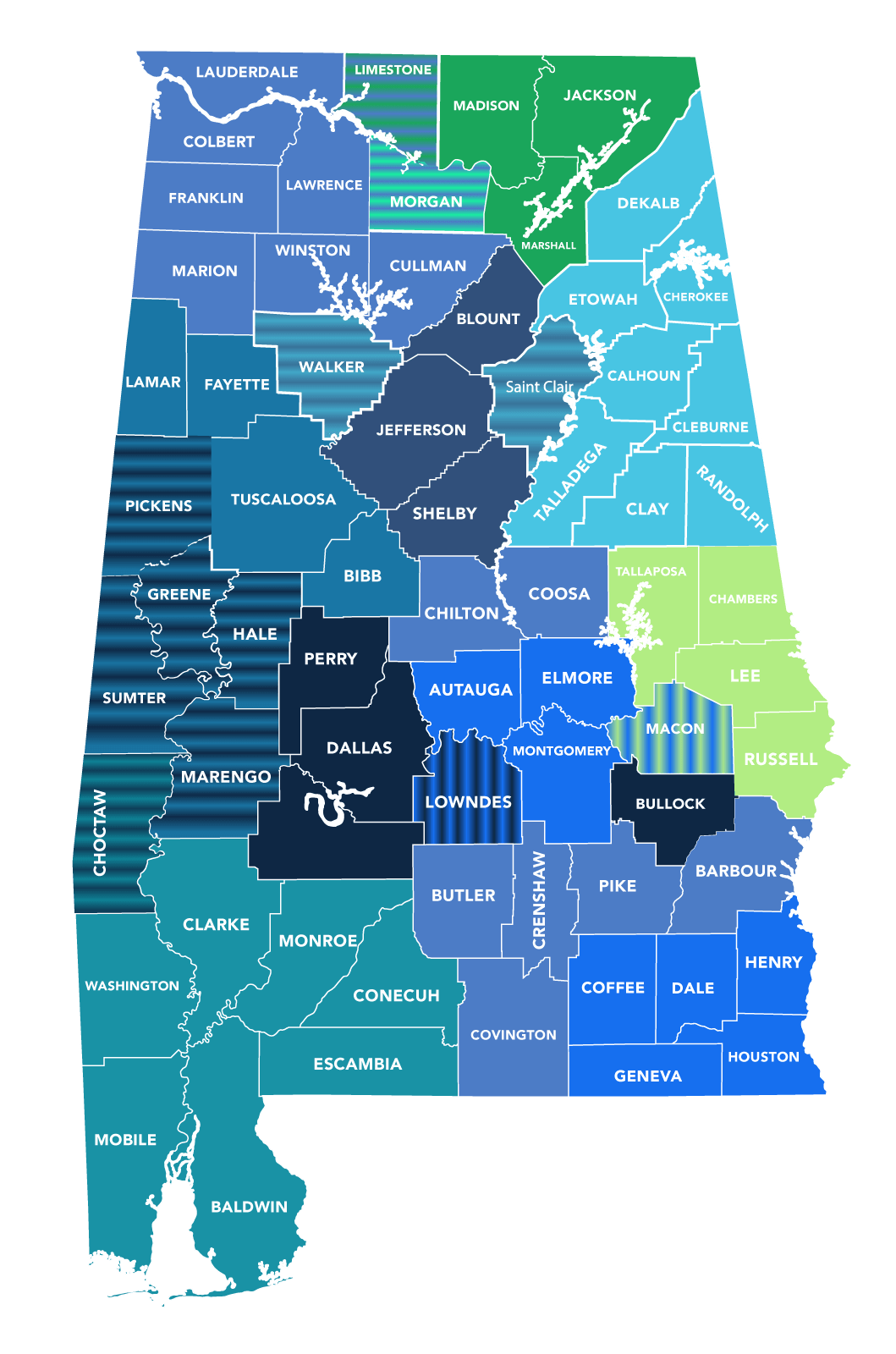 Shared County: CFNEA / CFGB
Shared Counties: BBCF / CFWA
Shared County: CACF / BBCF
Shared County: CACF / CFEA / BBCF
Shared County: BBCF / CFSA
Shared County
BBCF & CFWA
Shared County
BBCF & CFSA
Shared County
CFNEA & CFGB
Walker Area Community Foundation Shared with CFGB
Community Foundation of Greater Decatur Shared with CFGH
Limestone Area Community Foundation Shared with CFGH
CACF Affiliates:
Autaugua Area Community Foundation (Autauga County)
Elmore County Community Foundation (Elmore County)
Southeast Alabama Community Foundation (Coffee, Dale, Geneva, Henry, & Houston Counties)
Shared County
CACF & BBCF
Shared County
CACF, CFEA, BBCF